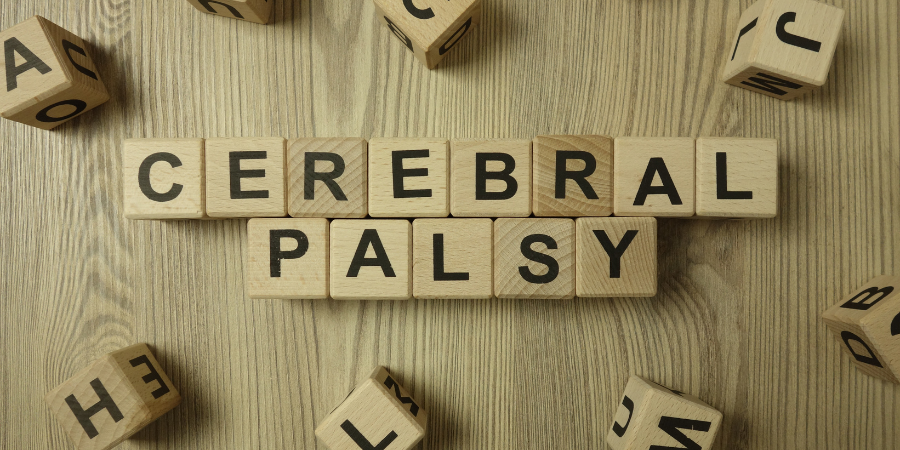 Exploring the Connection Between Genetics and Cerebral Palsy
Since its first mention in the 1800s, the cause of cerebral palsy has sparked a debate amongst medical professionals. Recent developments in genetic studies relating to cerebral palsy have introduced new possible causes of the life-changing brain disorder.
Cerebral palsy is a group of disorders that can affect a person's ability to move and maintain balance and posture, affecting one in 323 children in the United States. Until recent years, doctors believed that cerebral palsy was primarily caused by trauma to the brain before, during, or after birth, such as lack of oxygen or infections during pregnancy. While there are other causes of CP, including trauma and malnutrition, the concept of a genetic relationship between the disorder and the child was not strongly considered until the 21st century.
The Relationship Between Genetics and Cerebral Palsy
In 2004, research led scientists to the discovery of the first genetic mutation known to cause cerebral palsy. The study identified non-progressive forms of symmetrical, spastic cerebral palsy, showing a Mendelian autosomal recessive pattern of inheritance. Further investigation connected the possibility that variation in the GAD1 sequence may underline specific forms of spastic CP. Since the study, additional mutations have been identified, leading scientists to estimate between 2 and 30% of all cases of cerebral palsy could have a genetic connection.
Since this 2004 study, other studies have been performed to further narrow down the genetic causes of cerebral palsy, as well as to identify other genetic mutations that could lead to the disorder.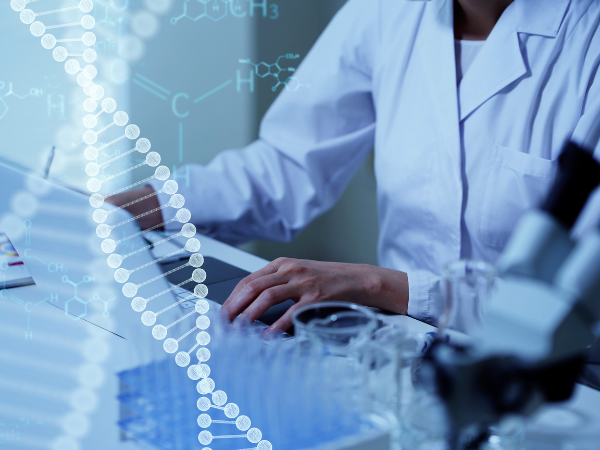 The De Novo Mutations
In an article recently published by Nature Genetics, researchers confirm that approximately 14% of cases of cerebral palsy are linked to a patient's genes, based on the largest study surrounding genetics and CP to date. After testing 250 parent-offspring trios with whole-exome sequencing, researchers observed an enrichment of damaging de novo mutations, including eight genes with multiple damaging de novo mutations.
A de novo mutation is "a genetic alteration that is present for the first time in one family member as a result of a variant or mutation in a germ cell of one of the parents, or a variant that arises in the fertilized egg itself during early embryogenesis". The study revealed that nearly 12 percent of the cerebral palsy cases in the cohort were possibly attributed to the excess of damaging de novo mutations. Researchers then identified the eight genes concealing two more damaging de novo mutations, determining that the gene-level enrichment of protein-damaging mutations in two of the genes were implicated as cerebral-palsy-associated genes.
The study concluded with the result that 14% of the cerebral palsy cases within the cohort "could be accounted for by damaging genomic variants," confirming the theory that genetics can be a cause of the disorder, something that historically had been overlooked.
Exome Sequencing and Molecular Diagnosis
In 2021, researchers at Geisinger and GeneDx found that exome sequencing, a genomic technique for sequencing protein-coding regions within a gene that is used to detect genetic mutations related to birth defects and developmental delays, can lead to a molecular diagnosis in between 10 and 33 percent of cerebral palsy cases. Pulling from two cohorts, one of 1,350 largely pediatric cases and one of 180 mostly adult cases, researchers were able to put together diagnostic data for both pediatric and adult cerebral palsy diagnoses.
The first cohort, with a median age of 8.8 years old, underwent whole exome sequencing at GeneDx, while the other cohort, with a median age of 41.9, underwent research-based exome sequencing after being recruited from the DiscoverEHR project from Geisinger and the Regeneron Genetics Center.
These exome sequencing studies found that 440 patients, or 32.7 percent, of the first cohort had a positive diagnostic result. Out of the older cohort, 19 patients, or 10.5 percent, received a positive diagnostic result.
First Author Andres Moreno De Luca, a neuroradiologist and assistant professor at Geisinger's Autism & Developmental Medicine Institute, and his colleagues identified genes that concealed alterations in two or more unrelated patients, including CTNNB1, KIF1A, GNAO1, and TUBA1A, linking these to genetic causes of cerebral palsy.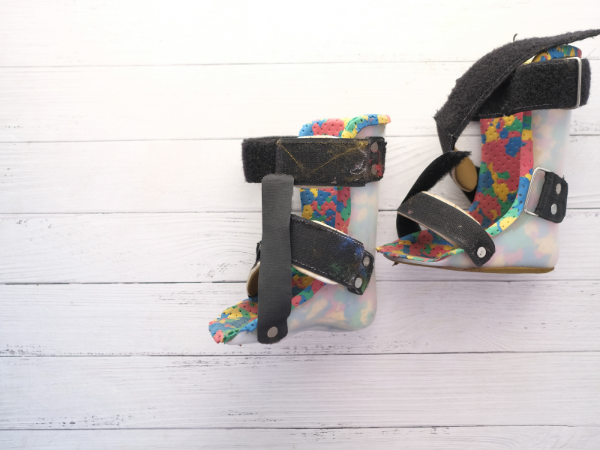 Current and Upcoming Studies
Despite these encouraging results, scientists are still looking for connections between genetics and cerebral palsy diagnoses.
New York's Datavant is currently partnered with the Cerebral Palsy Research Network to investigate the genetic basis of cerebral palsy. The CP Research Network states that 25 percent of individuals with cerebral palsy could have a genetic connection, and by detecting these connections, care plans are expected to change 28 percent of the time.
The study is running until December of 2024 and will utilize Datavant's technology to link multiple datasets across various academic medical centers, allowing for the potential to transform diagnosis and treatment.
Jackson Lab and the Shriners Hospital for Children have been working together since 2021 to research the underlying genetic effects of cerebral palsy. This study will consist of whole-genome sequencing on samples from 500 children with cerebral palsy, as well as their parents.
Studies like these would not be possible without secondary genome sequencing technology such as g.nome™ from Almaden Genomics. g.nome is a powerful and easy-to-use NGS analysis workflow platform designed for both the biologist and the bioinformatician working together to accelerate discovery and make scientific breakthroughs. Providing a visual drag-and-drop pipeline builder that utilizes tools and pre-built workflows from a curated library, g.nome also enables researchers to import custom code, handle big datasets reliably and optimize team collaboration from anywhere. With the bioinformatics software, g.nome, long-time barriers linked to workflow language, process flow visibility, and quality control are removed, allowing the researchers to get back to what they do best: focusing on the science.