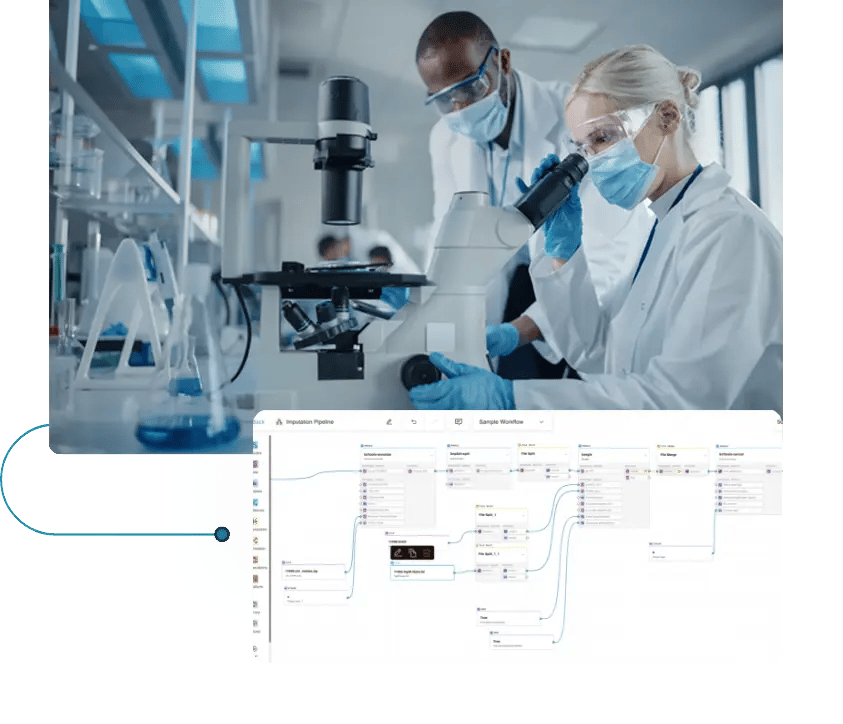 Discover Breakthroughs Quicker
From promising drug development, diagnosis of genetic diseases, and the realization of personalized medicine, the exciting possibilities behind genomics and bioinformatic research are as vast as they are life-changing. However, one challenge has persisted: the time it takes to build bioinformatic workflows. Development of these workflows can be inefficient, difficult to scale and inaccessible to the broader team, slowing the analysis that leads to medical insights and precision diagnostics.
SEE HOW OUR g.nomeTM PLATFORM HELPS YOUR INDUSTRY.
Download Our One Pager Now
Biotech
Have Confidence in Your Results

Stringent version control within our stable and containerized environment provides confidence that pipelines are reliable and reproduceable

Get to Market Faster

Accelerate pipeline development with a single platform from proof of concept to production

Scale Profitably

Elastic processing capabilities allow you to optimize your run and assign increased computational power to pieces of your pipeline at a granular level
See Case Study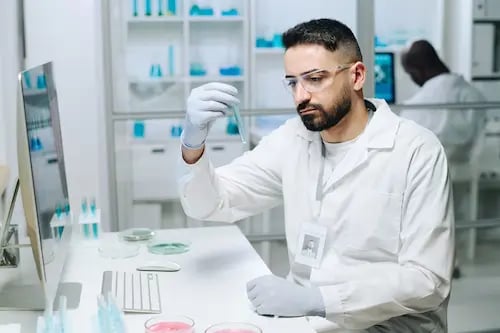 Research
Operate at the Speed of Innovation

The low/no-code platform allows contribution without coding expertise, enabling you to optimize team collaboration from anywhere

Explore and Innovate Faster

Intuitive drag-and-drop GUI combined with a curated library of pre-built workflows, trusted open-source tools and the ability to import custom code makes the platform incredibly easy to use

Focus on the Science

Automatic scalability and proven cloud-computing architecture processes large-scale datasets with great efficiency and security
See Case Study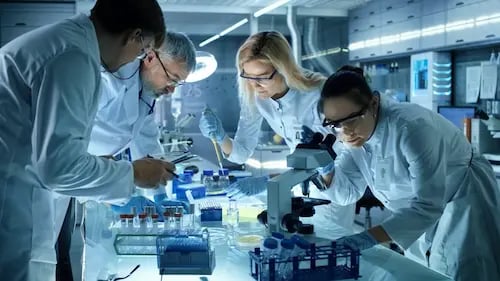 Pharma
Remove Barriers to Your Discovery

Anyone who understands genomics can build and participate in pipeline development, enabling you to optimize team collaboration from anywhere

The Power is Yours

From selecting common bioinformatic tools to adding custom code, flexible input methods give you the power to build your pipeline exactly the way you want

Transparency Throughout

Visibility to every tool and every parameter ensures detailed pipeline auditability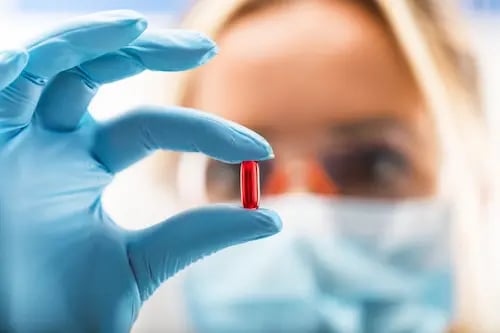 Get a Free Trial