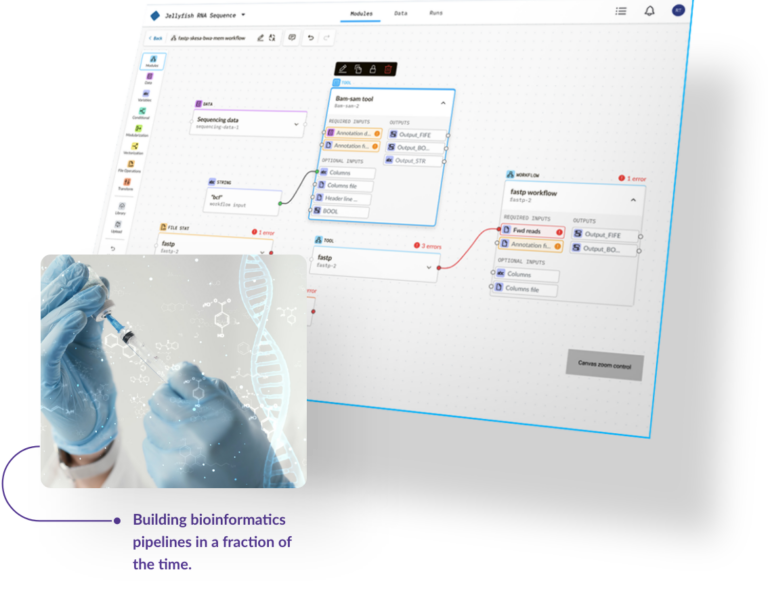 We democratize and accelerate bioinformatics by breaking down barriers in biotech R&D.
Formerly part of IBM Research, Almaden Genomics is accelerating genomic discovery with g.nome™, a cloud-native platform designed to streamline genomic workflows. Brought to market by a team of bioinformaticians, engineers and industry professionals, g.nome provides a low-code/no-code pipeline build, enabling valuable collaboration from diverse team members with an easy-to-use, visual drag-and-drop functionality using built-in tools and features, such as ready-to-use workflows and a curated toolkit library.
WE'RE CONDENSING WHAT PREVIOUSLY HAS TAKEN MONTHS TO MERE HOURS
— accelerating genomic discovery and the delivery of health benefits around the world.
Join Our Team